Upton, Poole
BH17 7BJ
(OS: SY992930)
Leave or approach Poole on the A35 and follow the brown signs to Upton Country Park.
Loading map...


Ranger's Office: 01020 672625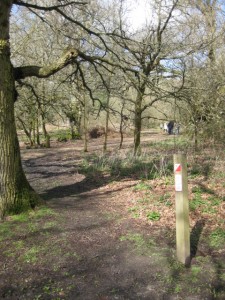 Upton Country Park is a delightful mix of parkland and woods around Upton House on the edge of Poole Inner Harbour. The azaleas in spring time are not to be missed.
Courses of 0.6, 1.5 and 2.2 km are available and the short course is around a large field with good visibility, which is particularly suitable for younger children.
Map packs cost £1 and are available from the Peacock Tearoom and from the (seasonal) kiosk by the house. Alternatively, they can be downloaded and printed, as described below.
The park is open all the year, parking is extensive and free. Excellent toilets. Tea Room and kiosk. Also ponds, ducks & walled garden. Plenty of scope for picnics and games.
To print your own map pack, click on each of the links below: