Lower Blandford Rd., Broadstone
BH18 8NZ
(OS: SZ007952)
Loading map...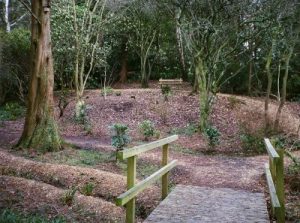 Broadstone Rec is a delightful mix of playing fields and woods on sloping undulating ground. It has an interesting network of footpaths.
Courses of 0.3 to 1.6km are available.
Map packs can be downloaded and printed, as described below.
The park is open all the year. Free parking is available at the Lower Blandford Rd. entrance and also at the Dunyeats Rd. entrance. Toilets near the cricket pavilion.
To print your own map pack, click on each of the links below:
You will need Adobe Reader to view and print these files. If you need to download Adobe Reader click here. This may take several minutes.
When printing the map from Adobe Reader, select Portrait and Page Scaling as NONE.
The leaflets can be printed in Portrait with Page Scaling set to 'Fit to Margins'.
Related external pages
Borough of Poole maintains an official website for Broadstone Recreation Ground if you are looking for information that is not specific for the POC hosted on the site.