Boscombe Chine and Seafront, Boscombe
BH5 1BN
(OS: SZ112911)
Boscombe Seafront is easily accessible by car, however parking can be limited in peak season. Please adhere to any traffic information signs and plan parking before making your trip. There is a drop off point by Boscombe Pier allowing you to drop passengers within The Coastal Activity Park which hosts the Permanent Orienteering Course before finding alternative parking. Alternatively, why not utilise the Land train, which departs from the Boscombe's precinct and has regular stops between. Cheap, fun and hassle free this is the Coastal Activity Park's recommended form of transport into the Park..
Loading map...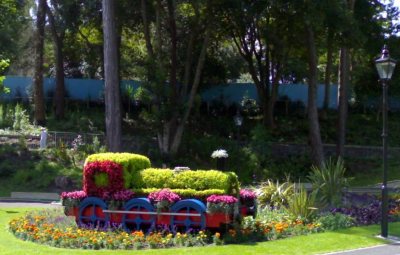 Stretching over 1km either side of Boscombe Pier, the Coastal Activity Park has everything from sports courts and water sports to spa treatments and cocktails! Find a new hobby; try all the FREE activities, hire equipment, courts and classrooms or just enjoy the stunning surroundings.
Courses of Easy, Medium and Harder are available.
Map can be downloaded and printed, as described below.
To print your own map, click on each of the links below:
Related external pages
Bournemouth Borough Council maintains an official website for the Coastal Activity Park  which hosts the Permanent Orienteering Course, and has a lot of information about other activities available.