Only a few weeks now until our Purbeck weekend, and it's great to see so many members in the club helping out on the weekend. Don't forget to enter using the Helper Code.
Caddihoe 2023
This last weekend was the Caddihoe Chase in the Forest of Dean, organised by NGOC. This was held at Mallards Pike on some lovely terrain on the first day, with old mining areas, steep slopes and a lots of runnable areas of the forest, and then the Chase on the second day on parts of the forest with extensive ditch systems. The Saturday was the SW Long distance championships. Congratulations to the 3 SW champions: Esk Medlock on W16, Nesa Schiller (Swiss orienteer staying with us for a month) on W18 and Julie Astin on W70, and three runner's up: Lyra Medlock on W18, Jolyon Medlock on M45 and Gavin Clegg on M65.
Gavin was also running for England, and part of a successful England VHI team.
The second day was the Chase, where as you all know, you set off in order of your finish on the first day and are chased by the later runners. The first past the post wins. Julie, Nesa and Esk all managed to stay ahead of not only their SW counterparts, but also their competitors from across the country. Rebecca also won the W45S.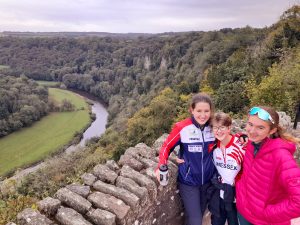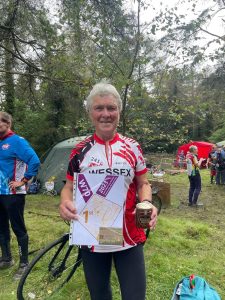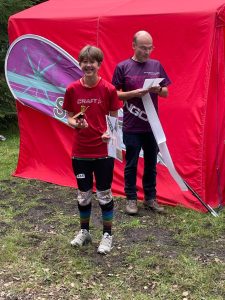 Upcoming events
This weekend there is a pre-run for our annual club championships with a SOC event in the New Forest at Wilverley. There is also the OK Nuts organised by SLOW at Holmwood. The following week is the first event of the 2023/24 SW league, organised by SARUM at Grovely wood. There are some great venues for the SW league, including Agglestone, Gore Heath, Braunton Burrows (Devon) and Stockhill (Mendips). Then on 30th October we start the night league at West Moors, followed by Meyrick Park and Old Amesbury in successive weeks.
Our club championship is at the November Classic at Fritham, so there is a chance to steal the trophy from Gavin and Lyra.
See you at Studland!