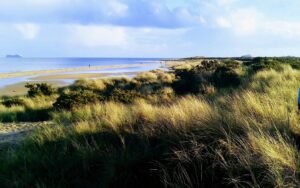 Saturday was the culmination of 12 months of negotiation, mapping and planning to allow us to orienteer on the dunes. I first approached the National Trust with the following email in March 2021, during lockdown 3:
"I was reading about the "Dynamic Dunescapes" project and the plans to work on the Dorset dunes to increase biodiversity value by making them more dynamic and increasing access. Sand dunes are one of the best areas for orienteering and the British Champs this year are on Braunton Burrows and next year an international event is on Kenfig burrows and Merthyr Mawr in South Wales [permissions were subsequently withdrawn]. During the pre-lockdown autumn I took my kids for a walk on the northern end of Studland dunes and thought it would be great for technical orienteering.
"I know we have already assisted NT with a permanent course in the southern part near Knoll Beach, but I wondered if you would be open to us mapping the entire dune network up from Knoll beach to Shell bay, with a view to running an event that traversed the terrain (i.e. off paths). Of course, we would keep away from the marshes and the Naturist beach, (as well as bird nesting season) but it would be fantastic to be able to offer sand dune orienteering in Dorset and hopefully it might fit in with your conservation goals. Just by way of some background, other clubs run events in similar terrain in North Cornwall (Hayle Towans, Penhale), on the Moray coast in Scotland, in Anglesey (Newborough), Gower (Oxwich, Broughton, Whiteford) and North Devon.
"If you think is it possible and NT would support it, then we would need a professional mapper to visit and using Lidar data, map the dunes, tracks and vegetation. This would come at an expense to the club, so I wanted to gauge your opinion on gaining permission for events before we explored this further."
The response was positive: "The dunes could definitely benefit from footfall off the beaten track to keep habitats open/create bare ground."
We agreed the OOB areas and permissible season (October through to February), got a license from Natural England, on account if its SSSI, National Nature Reserve status and we promptly approached Ben Mitchell from SBOC who maps professionally and has mapped many sand dune systems in South Wales, including for the JK areas in 2022.
We are blessed having Studland Dunes on our doorstep, it is the largest dune heathland on the south coast, yet it has never been used for competitive orienteering. Sand was deposited only in the last 500 years, enclosing part of the sea at Little Sea. The dunes are dynamic and continue to grow at 1 metre per year. The acid nature of the dunes means that heather has managed to root on the sand. It is home to many rare invertebrates, all six species of reptile, breeding birds including nightjar and Dartford Warbler, important lichen and fungi, as well as a healthy population of Sika deer. Purbeck is one of the most biodiverse parts of the British Isles.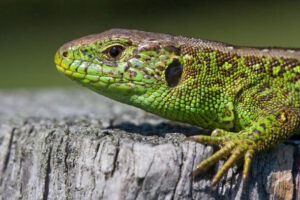 Roll forward to winter 2022 and with the intricate map close to completion, thanks to the careful cartography of Ben, we were ready to run a low key event to pilot the area for future permissions. On the day, it was thanks to Roger, supported by Tracy and James in the planning and control hanging, Julie for her organisation, Tim on download and Ian on the starts.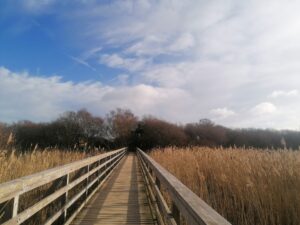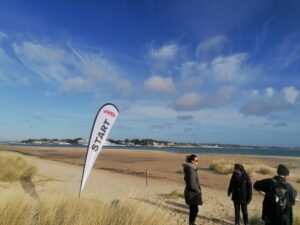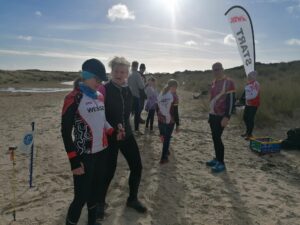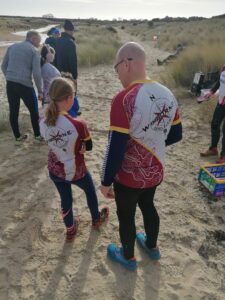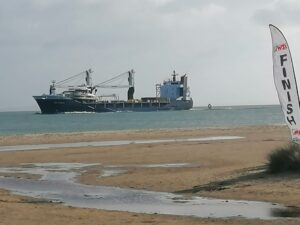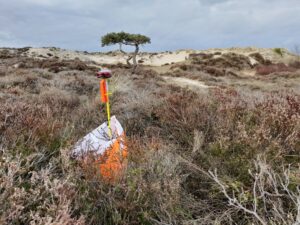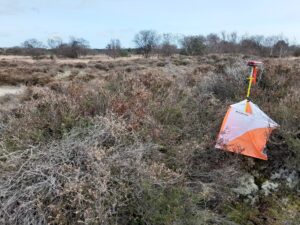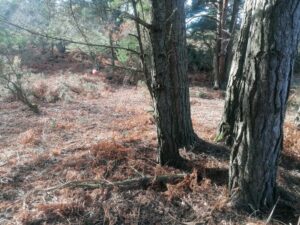 Roger's 3 courses offered a great deal of variety. The Blue course offered distance with a combination of technical dune orienteering for the technical navigators, some easier longer legs on paths for the fast path runners, and a chance to explore the dunes, with views over to the Isle of Wight, heather hills above Little Sea, as well as a run along the edge of Poole harbour, with views to Brownsea Island. The Light green was full on dune navigation, with the yellow/orange offering an exciting and varied expedition along the sandy paths along the margins of the dune and the marshes. In future, we will also have the southern half of the eastward dunes mapped, allowing us access from Knoll beach, and possibly a link up with Agglestone.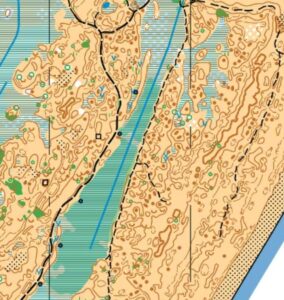 As for the results, we were joined by mapper Ben Mitchell, a GB elite orienteer and Megan Carter Davies, who is our best GB female runner and last year came 6th at the World Orienteering Championships. Needless to say they were 1 and 2, so don't get too down if you finished some time behind them. Top WSX runner was Gavin, just pipping me (with his long legs and England cap). Good to see Dale out in WSX colours. Top female on Blue was Fern. On light green, it was close at the top in WSX with Liz, Julie and Tracy taking podium positions. Great to see Lynsey, one of our newest members, tackling the dunes, also Sian, a previous member returning to the club, and Andy and his children, Saphi and Harrison, future junior stars hopefully.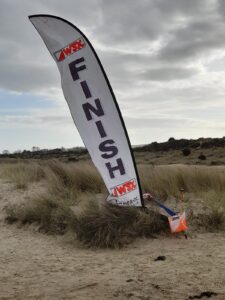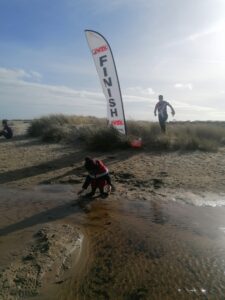 Tucked away in the dunes, were 20 of the finest young O talent from southern England and Wales (including our Lyra and Esk), taking part in technical training courtesy of Pete Maliphant and his team of South West coaches. They tackled a range of courses and really tested the map, leaving no niche, depression or knoll unvisited, as you can see from these maps: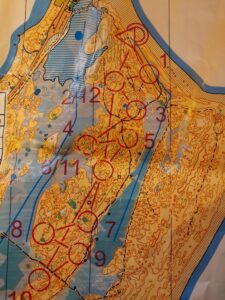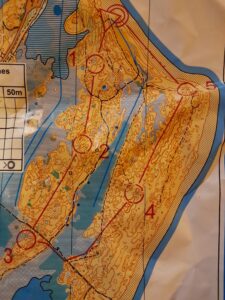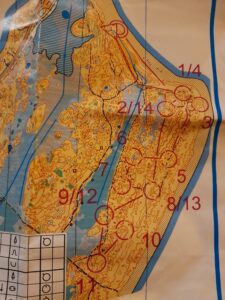 At the end of their 5 hours of dashing over dunes, they all promptly jumped in the sea, in full O kit.
In conclusion, for me, it was the perfect weather for a perfect day. No-one can complain about a sunny day on the beach, and orienteering in such intricate terrain through protected and treasured habitats; the home of a range of rare biodiversity. It was a privilege, thanks to colleagues at the National Trust, and I hope you all enjoyed it, and will return again in October when we run our first regional event at Studland.