Hello children thanks for looking through the square window again. Its back to regular season running for me now with preparation for Night League main aim. If you didnt see it and still on holidays check out this great Scottish 6 days blog from the WIM website. Congratulations to all the WIM runners and especially to Debs and Becca.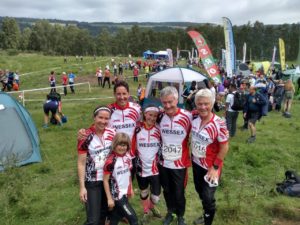 Last Tuesday a few of us went to the local event at By the Way Fields at Colehill. This was an Activate event run by WIM in conjunction with Moors Valley that offer the Orienteering Saturday sessions. Adam Cooke of Oriento planned and gave us a challenge- hour long score with a line for beginners. Theres always the choice in this area of where do you go up the hill to Colehill, the clues in the name. I went clockwise around and that must have been optimum as I came in just a few seconds faster than Dan from SARUM who looks to be winning the summer series this year- to be confirmed unless our James Crickmore can get another couple of events in and sneak past him. Another chance to get that all important sequencing honed to a fine degree. Anyway a nice local event with a good turnout thanks WIM, Adam and I are now working together now on the Oriento courses, after installing 5 of these courses we are going to formalise the way schools and others can purchase a package to get started using it. Last Activate of the year is 07/09 from Willow Walk Wimborne- another great chance to do an Urban Score to prepare for our 19-20 Wessex Night League that Ill be promoting here next week.
Tuesday trail running continues on Talbot Heath until at least the end of October when the night league starts again, so if youre experiencing the evenings drawing in now- come out and keep those summer eves going with a run- tomorrows session is 1KM hill reps. Talking of Night League I've just offered to plan the Poole 21st October event-   it makes sense as I live in Sandbanks so watch out im going to add some new fiendish control sites for you.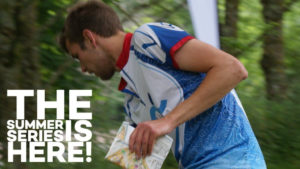 Fast forward to the Saturday just gone and again WIM put on another Hyde and Gorley Picnic event. This was primarily fund raising for the local scouts trip away with a great selection of cakes and bbq food. Bigger numbers than the weekday and a sunny day meant 68 runs recorded. You could choose a 15 control score on Gorley common only, or the hour which also had a new format. Starburst Score. Basically there were two controls one on either common that could be visited for bonus points as many times as you wanted, providing you punched another single different control each time. Setting off onto the area runners had to quickly decide a strategy and mine must have been a little less effective than Jolyons – I decided to pick off all the outward controls east of the main track on Gorley common then head into Hyde for the Star, making 6 trips to the bonus control there. That took me 12 mins  to get to bonus control then 24 minutes, to collect all there. Heading back I knew I had another 12 to get across the middle, and around 24 again to see what could be done there. Westward of the main track the distances were further apart- but I managed to get 5 bonus runs in before heading for last control and finish- result? Gave me a third place. Looking at the splits Jolyon didn't hesitate at all and started to collect bonus points on the Gorley half of map before heading up and doing exactly the same as I did on Hyde- he won by not hesitating and looking at the map its clear that the controls East of the track I had first punched were nearest to the bonus, If I had the race again- would have gone up the west side outward and then on return after Gorley section all 7 close to the track which would have fitted the time perfectly- Not an easy decision to make when your on the timer and working out how far you can get!! Great fun, it was 10 KM in the hour – if you use Strava even if youre from another club do send me the embed on blog link and Ill post them for you.
Nice Star Burst there on Hyde- you can see my running on direction isnt too bad.
Youll have seen the emails from Tracy about the Dorset Delight- always a good day for the club do follow up and get involved, our events are super easy to run with many hands making light work.