Were back! from Scottish 6 days, was the 6th time I have been to this bi- annual International competition, always love going to Scotland to my roots as well so get there most years at least once. WSX had a fairly small crew go up this year, notably the whole Brooke Family whos children are now making good placings a lot bigger and faster than in 2009 when we first were there together. Medlocks also all competed on all 6 days which is in itself a massive achievement, previous years I have got the most satisfaction from never mispunching on 6 days of racing in the toughest terrain in the U.K. This years 6 days was in Perthshire near to Edinburgh around the Loch Earn, hence the Strathearn name. My choice was to take part in the 3 longest days as travelling with Lauren, we had more time to explore and walk up the nearest Monroe to our campsite. Lots of nature watching and moth hunting too! We camped with to WIM runners at a greasite which had been booked out entirely by Fabian, and they offered us great hospitality there and in Crieff the nearest town , with some restaurants hanging O flags to welcome discounted meals. Also we had bikes to explore trails and more. Probably the best evening after race was the Ceilidh where as you can see from the pictures we had a real laugh dancing, its cool to socialise with club mates in a different environment from usual event running where we do all the set up and take down.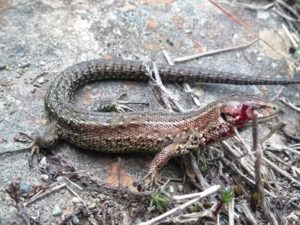 Races. All 6 days meant quite long walks to the starts as youre in deepest countryside,  and superb mapping as always. Day 5 at Craig a Barns was regarded as the Birthplace of Scottish Orienteering, a complex area used in many International competitions. The rest day there was an Urban around Crieff too which got the locals talking, so if you wanted could have done 7 days racing. Results show that our top Junior Lyra kept her head all week, before even looking at the week you need to know she was running up to w14 class which meant only her and 1 other girl were w12s in a field of 33. So with that in mind a fantastic achievement to come 6th overall right behind her close competitor Freya. Just keep them coming Lyra youre securing a future in the National Squad and I know already talking about going to the big junior competition Lagganlia next year, going to be brilliant! Other Medlock results Sister Eskarina half way up the field well done, Jolyon also half way up the field of 60       Others well done to you all for completing in the toughest terrain imaginable, Jon Brooke up in the top third of his field too, if I missed you out no offence all results are here, do send us your write ups.
Fast forwarding to the weekend just gone we had a Summer Series event at the new Slades Park Pavilion using the park and some of the Talbot Woods. Brilliant work by Sheila and Ali setting up their first event, which we had 34 entries on, with a couple of new families. Another new format was used where it was Odds and Evens, with most distance taking a set of controls in ascending order for the 60 minute score. Really worked well you can see my run here,
James got me by a couple of minutes which I would expect hes got 25 years youth on me ;).  Special thanks to Ali and Sheila grippling the controls perfectly gave me a good run with no difficulties punching, youre courses were way better than mine at Littledown look forward to your next one. Well done to all runners coming along, and bringing the children to get out exploring, you are Orienteering.You IND runners who have been along a few times come and join us, great club with lots to offer you. This Summer series was also great preparation for the upcoming Night League which we should have the full dates for you soon for. Another chance to race tommorrow in Wimborne at By the Way Field– do come along.  Then next saturday the picnic/BBQ in Hyde and Gorley commons with a run of course. Hope to see you then in this end of summer month and that everyones holidays have gone well- with the extreme weather and flooding in the North over the last couple of weeks I reckon our dry weeks camping was a Godsend.
In case you didnt see it, these vids are about the World Champs about to start in Norway, really well made vids.
Upcoming events to XMAS:-please share this on your networks