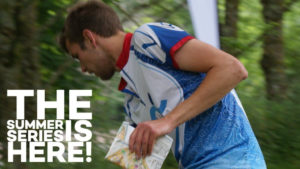 New faces- We need you! If youre coming to events regularly and have done more than 3 registered as IND, then youre only covered by BoF insurance for the 3. After that its at your own risk so joining a club is a great way to continue that cover, make friends and get involved in grass roots sport. So drop us a message and we can set you up really quickly with membership.
We had a little local event on Saturday which I planned on wednesday night at 9pm, I was at Durweston and Knighton House last week for around 40 hours working, that plus 20 hours Fundraising meant I didnt have much spare time to indulge in deeper plans than that. As it went I didnt think anyone would come but went out and hung those controls (5th time I had hung and collected controls in a week) anyway. Amazingly the Orienteers came out instead of going to the beach and 34 people turned up! Thanks for making it worthwhile- the results will appear soon as its a part of the Summer Series. Thanks to my helpers on the day- as always couldnt do it without you. (I had planned a sequence event where runners gained extra points for taking Urban controls in order of best sequence, but this was vetoed as it wasnt fair to ask people to guess my perfect sequence) Anyway heres the results– congratulations to James Crickmore who came in tops.
Next week we have another local event in the Potterne Park, a great place to go and also to just ride into Moors Valley from if you fancy a visit there too. Then after that the following weekend our Boscombe Chine Social and also relays- if you want to be involved get in touch, and do book a map for Boscombe so we know how many to print.
Short post for a change so enjoy the sunshine. See you soon, remember tuesday training is trail running. Come.