A quiet weekend in this early year period, Just Southampton holding an event in Parkhill, which is near to Denny Lodge one of my absolute favourite places in the New Forest  . 13 WSX runners went along with perhaps the best result going to James Crickmore 3/36 on the longest Blue course available, beaten by a great regular and winner of our last Night League event Rob Finch. Also showing good progress Agnes Brooke took an 8th from 34 on the Green course, Lyra staying in the top 5 with a 4th too, good running girls.
Just a short addition from WIMs event last weekend, heres a section where you can see John Oakes coming down into control 21 on the slope, this was the last control on my Blue course too, have a look at how the terrain looks compared to the map. First photo is taken from directly underneath/ north on the track. If youre getting into our competitions one of the best things to do is to just spend time geeking over your maps, look at the routes you took and think of other ways as familiarity with give you more options when actually running.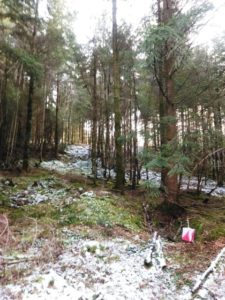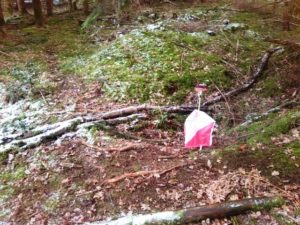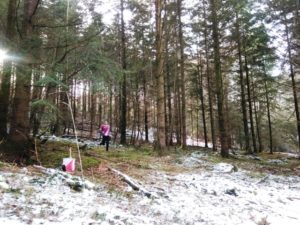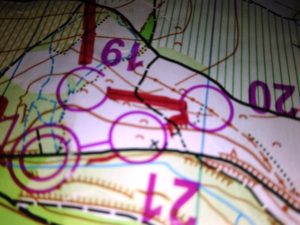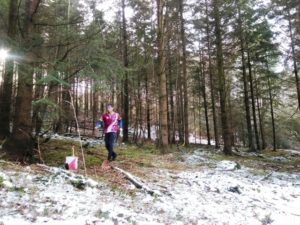 Weve got a Night League and 4 Course event 15 coming up at Stonedown this saturday 16th – SARUM are putting this on and theres help available for new runners, hope to see you there for one of these activities. Youve also probably had an email about both the Compass Sport Trophy coming up soon, and the 2nd Sunset Relays which team WSX won on its inaugural year- both local events so let the Crickmores know if you can come and both of those are paid for entries by the club so dont be shy! come along.
Tuesday Training today is 1KM reps,  with the evenings drawing out now we have about another 6 weeks of street running before going back on the trails in Talbot Heath, cant wait.  Come down and start the spring training – this is the time all distance runners get going on the preparation for Spring events,  get involved.