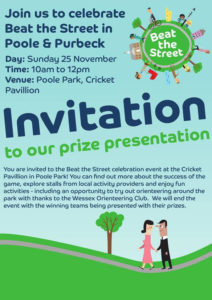 A quiet weekend event -wise this weekend, BADO held an urban in Kempshott , Basingstoke and Jolyon picked up a 4/16, small numbers here meaning the Medlock Girls both scored too- dedicated family running. Results are here.    Sunday BOK and QOC also put on some treats for the South West. Yesterday the Night League Event 4  on a new map of Tisbury cam around- with 56 entries going up for the new map treat and Pub base for a perfect school night out.  Must take a second to congratulate the biggest youth field ever at a night event too- at least 8 a sixth of the runners were accompanied around their courses. Map was a great challenge with the format below, with a multi-directional changing score course that gave everyone different options. Results- on SARUM website with league Points added. Heres the pics- Thanks to The Boot!! 3 x Gravity feed ales on tap as well. Thanks to SARUM for a great event. Next monday lets do it again at- Middle Wallop!!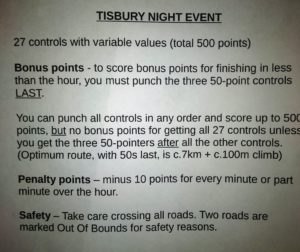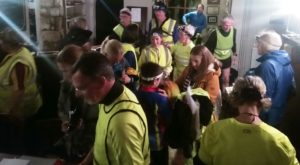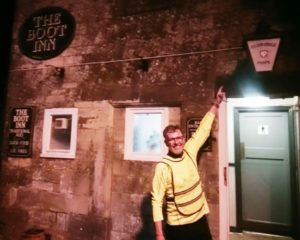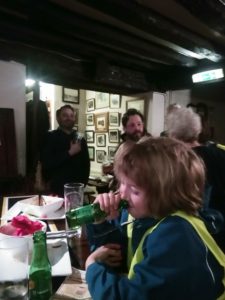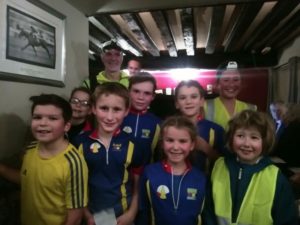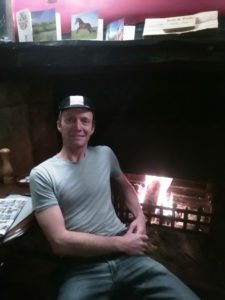 Before we head on to other news I want to say a massive thanks to Bill Brown whom I cam across thursday when coaching in Queens Park, quiet by chance my group and I saw him following the satellites on his GPS to get those mapped sections just right- if you dont know Bill hes M80 and has voluntarily put in hundreds maybe thousands of hours making/ updating and working on our maps for our benefit ,Thanks Bill!!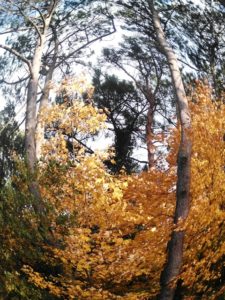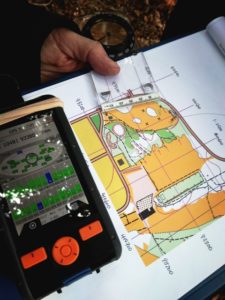 Its the final week of Beat the Street and its my great pleasure to announce we will be part of the group involved in the Beat the Street Celebration event Poole on the 25th November. This is going to be an hours score in the POC around the whole Poole park, so 10-1 is the time, and a great chance to have a run using  S.I timing of course. Anyone who can help out on the day either putting controls out, collecting in or helping with the registrations Id be eternally grateful too, as my own role as head coach and organiser might mean Im just moving between lots of enquiries and linking people up on the day. We will have help from the Oriento boys from Poole too – so if youve never used the APP download it now and come and see how it all works- should be a great day . Thats the Pavilion near the Ark from 10, and if you can help email me [email protected] Do share widely when I drop the media promotion this week.
Our Member Agnes Brooke (425643), has received the following incentive scheme certificates for their performances at orienteering events- the  Racing Challenge Silver Award ***** Well done Agnes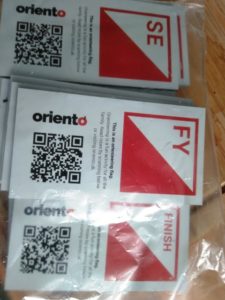 Youve heard me mention Oriento before, well lastly today just want to share some news from my Schools work. During the last couple of weeks Ive surveyed and mapped Bournemouth School for Girls, on request from P.E staff there, its been great fun and bumped into several of our youth members and some of the girls from WIM who are students there. As part of this provision Ive set them up a permanent course with Oriento plaques of the type we have in Alexandra Park, Poole. This means that the school has now got a course and leaderboards with which they can run repeated competitions on using the APP, students will use either phones or school tablets to record their runs and create some results to aspire the other participants. Its brand new with a small snip shown here-I am to encourage other secondaries to take this up and will be promoting to all my P.E colleagues, if youre interested or want to help promote do get in touch.

Its tuesday and you know what that means? Short Hill reps tonight from BU then social at Dylans happy hour. Winter miles=summer smiles. See you there, Jason