Before I report on the weekend's results, can I just remind you about a couple of important events:
Ten-Pin Bowling Evening- Friday, June 1st 6.30pm. I MUST know by May 23rd at the latest whether you are coming. We already have 7 of us interested – so a few more would be great and we can book a couple of lanes. The plan is to go for a meal afterwards at 'Al Gatto Nero', a short walk away.
Poole Out-of Town Race – Sunday June 3rd. If you are able to help in any way, please let me know. Although it shouldn't require too many people, the more we have the easier it will be. You will get a run, no problem. If you can pre-enter, that would help.
So onto recent results:
First of all, there was the  SOC event over at Telegraph Woods, the latest in the Summer Series. Dale was beaten into 2nd place this time, with Alan coming in 4th. The contest is hotting up! A Summer Series League Table is currently under construction and will be uploaded onto the website shortly.
The Sunny Sussex event took place over the weekend, organised by Southdowns Orienteers. The Medlock family went across and had some great results:
Sprint: Jolyon 3rd, Lyra 5th and Esk 4th
Middle Distance: Jolyon 3rd Brown; Lyra 6th Light Green and Esk 7th Yellow.
Long Distance: Jolyon 7th Short Brown; Lyra 6th Light Green and Esk 6th Yellow.
The Medlocks really are doing a great job of representing WSX all over the country! Well done to you all.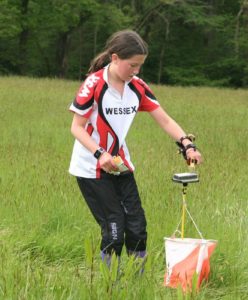 Yesterday, a handful of us went up to the Warminster Urban, organised by Sarum. It was a glorious day, and the event was based in the large park which had a boating lake, tennis courts, playground and a cafe. It was a perfect setting, especially as it was set in a valley and all the competitors ran towards the Finish across the hillside opposite the registration building.
Ian came an excellent 3rd on Male Ultra Vets; myself also 3rd on Female Ultra Vets and Rob 7th on Make Vets (running up a class). Kay unfortunately missed a couple of controls but had a good run around the park.
Finally, it has recently been decided that, as it's impossible to find an alternative date for the cancelled Compass Sport Cup heat in the Quantocks, all clubs who were scheduled to compete are now invited up to the Final at Cannock Chase on October 21st. So we, as a club, need to decide if we want to attend. We'll need sufficient interest to make it viable, so can you all think about this and let myself, or James Crickmore ([email protected])  know your views.
And finally, finally……I shall shortly be setting up on the Tesco uniform website, the option for you to individually order an item of clothing with our club logo embroidered on it. I'll let you know all the details in due course.