Well, I hope you all had a good Easter, in spite of the weather!
11 members of WSX travelled up to the JKs at Cannock Chase – the Medlock and Brooke's families, Rob Hick, Peter Suba and Andrew Beldowski.
The highlights were Andrew Beldowski 3rd on M85, Esk Medlock came 1st both days on W10B – here she is running into the Finish: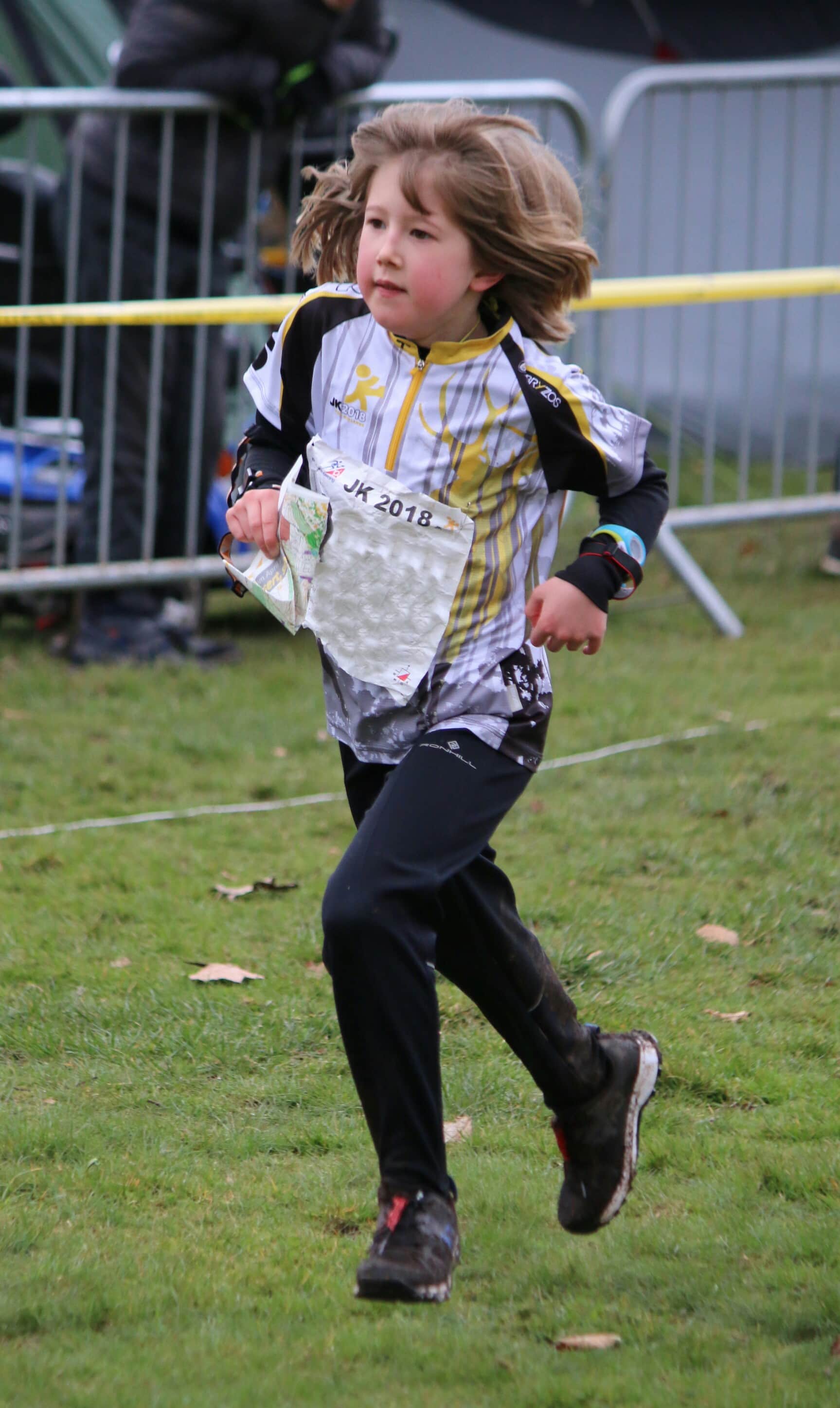 and Lyra Medlock 4th overall on W12A. Although better than Lyra expected, she missed out on Bronze by 5 seconds over the two forest days, and 40 secs  behind Silver!
Peter Suba and Jolyon Medlock enjoyed their  M40 tussle, coming 18th and 21st overall, respectively (out of 38).
Rebecca Medlock enjoyed W40 Short and "got around still smiling" !
Other results:
Rob Hick – 59th/100 M55L;  Arthur Brooke – 35th/49 M14A; Agnes  Brooke 41st/45 W16A (she's been out injured for MANY months, so this is a good effort); Nicola Brooke  – 61st/73 W50L; Jon Brooke – 77th/113 M50L
WELL DONE TO EVERYONE!
the next event coming up is the first of the Wessex Region Summer Series at Fordingbridge. Details here. Don't forget to reserve a map if you're going.
Regarding the Summer Series generally; if you know of any locations near you  where we could leave some leaflets about the events, please let me know and I'll get some to you. We have 2000 – so plenty to go around.