Wimborne Orienteering Club and Richard Keighley, whose year on year work brings this together, ran 160 Children from 13 Schools around a score event at Moors Valley last Friday. The schools attending on this biggest Event so far were (including results):-
Senior  1 Clayesmore 2225  2 The Bourne Academy 1755   3 Poole GS 635 4 SWilts GS 620
Middle, Prep & Junior  1 Emmanuel  Middle 1970 2 Sunninghill 1635 3 St Ives 1560 4 Fordingbridge JS 1395  =5 Baden Powell  St Peters 1360 Canford Heath JS 1360 7 Yarrells 1310     8 Dunbury 1055 9 Semley 420
I was especially pleased that 5 runners from Baden Powell- St Peters took part this time, as I will be mapping their school for Orienteering during the summer holidays, with the aim of providing some coaching in Autumn term 17-18 for them.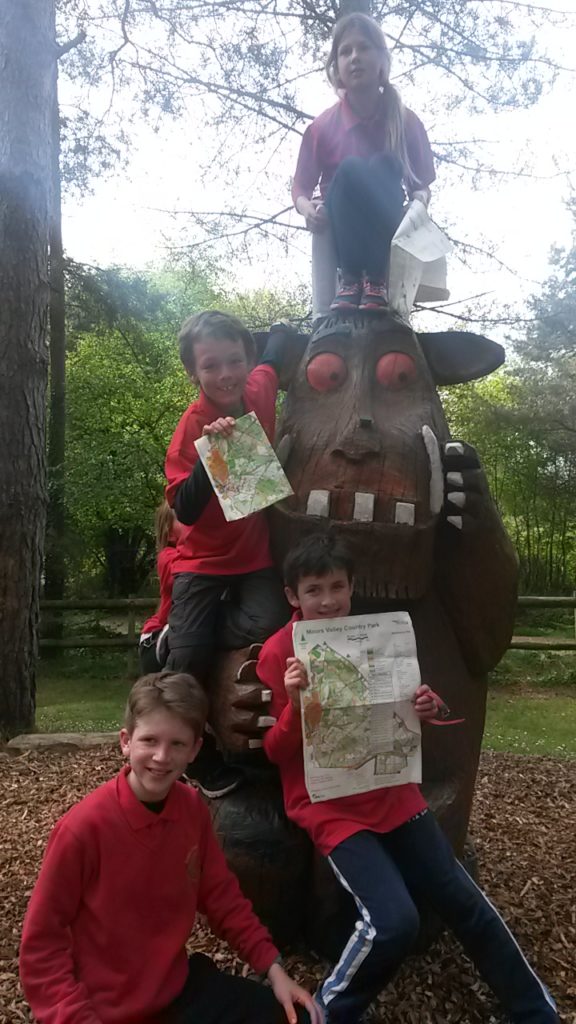 At the same time as the Dorset School Games were being held, the Cycling component was as busy as ever, with three days of MTB sprint races in the forest.
Wimborne and Wessex Orienteering clubs would both like to be included as the managers of Orienteering Champs included as part of the Dorset School Games for 2018.
As it so happens- the area of Moors Valley will be used for the Great Britain Schools Champs in 18, so we suggest using the nearby Avon Heath for the School Games- I will be working hard to secure this in upcoming months.
Yesterday also Sports -Co-ordinator Dan Moody from Christchurch brought 4 more schools:- Somerford, St Joseph, Burton and Mudeford juniors with 48 Pupils to take part in some coaching and a Score event in the forest, big recognition for all his hard work making this happen again.
A Great few days!!